Adequate learning for the child at an early age is crucial because this stage is the most important in human life. Children love learning and need an environment and strategies that support learning and the resulting emotions such as joy, wonder, and curiosity.
ECDHub stands out as a novel platform that offers an exceptional online education program for children. It is focused on children from 1 to 8 years old and the teaching is with cartoons. A group of more than 100 master experts makes it up, along with more than 70 artists specializing in cartoon animation. To make learning math fun, it brings you its exclusive game counting numbers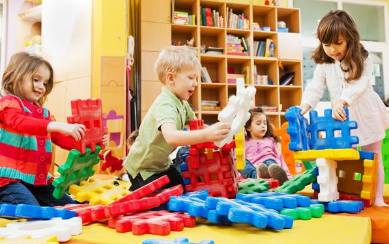 In ECDHub the age groups are classified as 1 to 2 years, 3 to 4 years, 5 to 8 years. With a large number of subjects that are more than 20, ranging: Culture, Motor Skills, Mathematics, Space Exploration, Experiments, Community, Cognitive Development, Science, Nutritional Needs, Life Skills, Technology, and a few more.
It also provides Content for Parents, Activities, Content for Mothers, and Continuing Education. In addition to useful and entertaining tools such as the game counting numbers and storybooks.
Advantages of learning with ECDHub:
• Specialized in the production of specific content for children. The teachers who participate in this award-winning program are Montessori specialists from schools throughout the United States and Canada. They are the exclusive game designers counting numbers for easy learning of numbers and math.
• Content for Parents. They have included activities that parents can share with their children to help them improve their mental and physical abilities.
• Content for Mothers. The program has unmatched content that provides a boost to your child's cognitive development.
• Content for teachers. The quality of the Montessori education they provide can reach high standards with the use of this program.
Your children will progress rapidly in their education with the help of the ECDHub program and its wonderful game counting numbers.